Sign up for our Subscribe & Save program for discounts on your favorite products & piece-of-mind with auto-replenishment.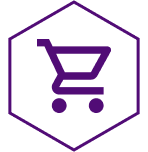 Add your skincare
must-haves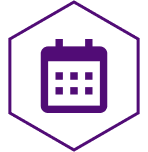 Choose your own shipping schedule -
we will take of the rest!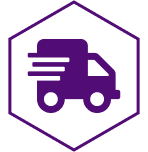 Recieve your favorite products before you run out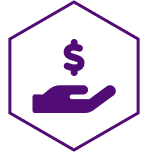 Subscribe & Save 5%
on all recurring orders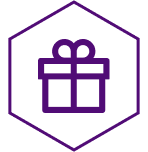 Free sample with each order &
earn points with our Hive reward club
Subscribe & Save Essentials
Frequently Asked Questions
How do I create a subscription?
Visit the product page that you would like to subscribe to and select the 'Subscribe & Save' option and choose your subscription frequency then 'add to bag'. You will need to create an account at checkout to successfully subscribe.

Please be advised that not all Hey Honey products are eligible for this option so if there is no 'Subscribe & Save' option to choose from then that product is not currently available for this feature.

What are the benefits of signing up for Subscribe & Save?
Peace-of-mind that you won't have to ever worry about running out of your ritual skincare products and a 5% discount on all recurring orders. Also the flexibility to choose your timeframe depending on the frequency of each product usage.
Which products are eligible for Subscribe & Save?
At this time, the following items are available for autoreplenishment: TRICK & TREAT CC² CREAM Active Moisturizing Color Correcting Cream With Honey and Propolis, RELAX! Propolis & Honey Soothing Moisturizer, TRICK & TREAT CONCEALER Active Propolis Cream Concealer, COME CLEAN Propolis & Minerals Facial Scrub, 24SEVEN Honey Day & Night Moisturizing Cream, GOOD MORNING Honey Silk Facial Serum, DON'T MISS A SPOT! Fresh Honey Cleansing Foam, OPEN YOUR EYES Lifting Eye Serum, LOOK INTO MY EYES Retinol and Propolis Eye Mask, BÉSAME MUCHO Shea Butter & Propolis Lip Balm, DON'T MISS A SPOT Propolis Cleansing Foam.
How do I make changes or cancel my subscription?
Login to your customer account portal to change any details of your subscription:
Add products to your on-going subscription

Apply subscription discount to the newly added product(s)

Modify the subscripted product(s) quantity

Update shipping address

Pause or resume subscription

Cancel subscription

Reactivate canceled subscriptions

Note: All modifications and cancellations to your subscription need to be done 48 hours prior to the renewal date.

Skip the upcoming scheduled orders. If you change your mind, you can also unskip the order before its scheduled date.

Reschedule the upcoming payment. Subsequent payments will be updated as per the billing interval defined.

Process upcoming payment at any time

Edit delivery schedule. Note that the 5% discount will remain unchanged.

Create a new subscription.
Where will I see the discount applied?
The 5% discount will be reflected in the cart when a product is added with the 'Subscribe & Save' option and you are logged in to your account.
If you have additional questions about the Subscribe & Save membership, please contact us at care@heyhoney.com