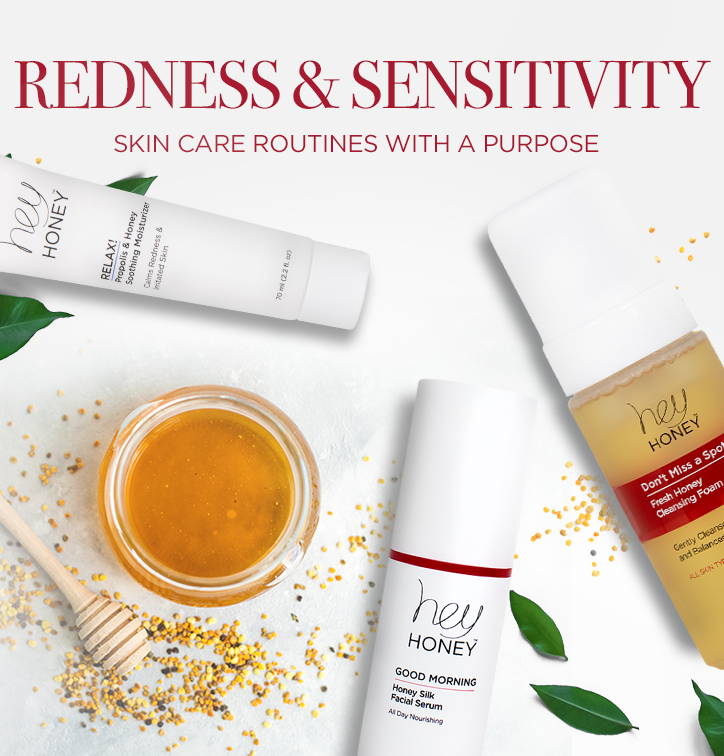 REDNESS & SENSITIVITY
SKIN CARE ROUTINE

Combat redness from the inside out. Designed to calm irritation and redness with lightweight textures that support, soothe, and calm skin.

$101.00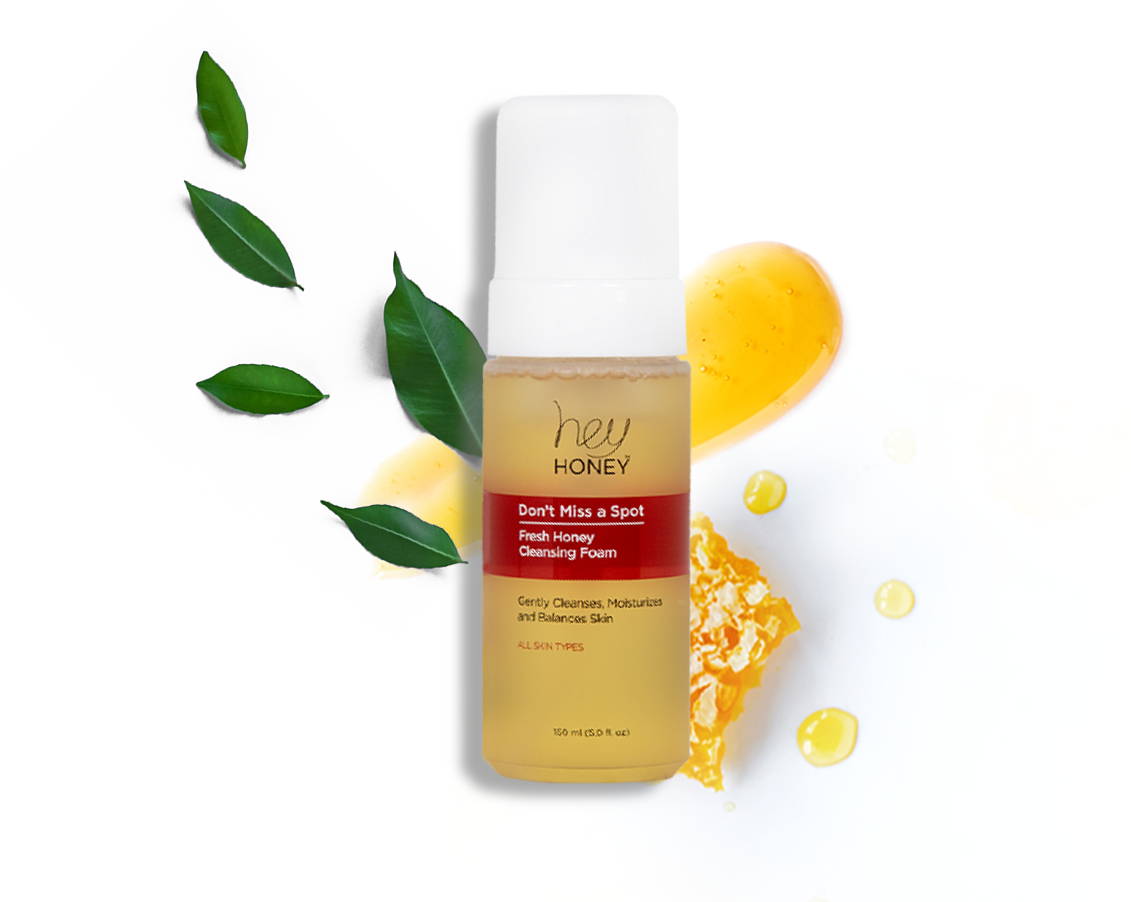 Fresh Honey Cleaning Foam
Gently removes residue, oil, and other pollutants from your skin to leave it feeling fresh and looking clear.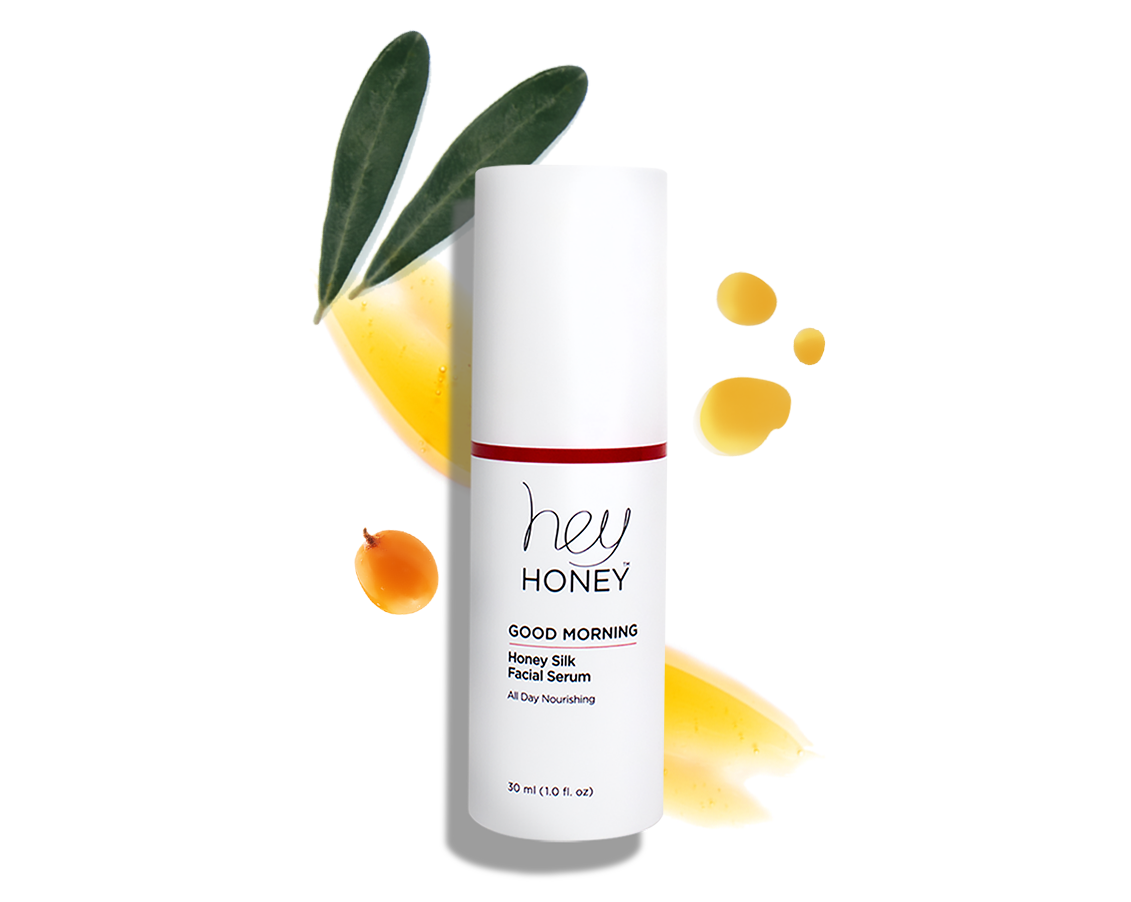 A multi-purpose Honey Silk Facial Serum and makeup primer designed to plump, hydrate, and nourish your skin. Formulated with Sea Buckthorn Oil and Honey - Good Morning brings radiance to all.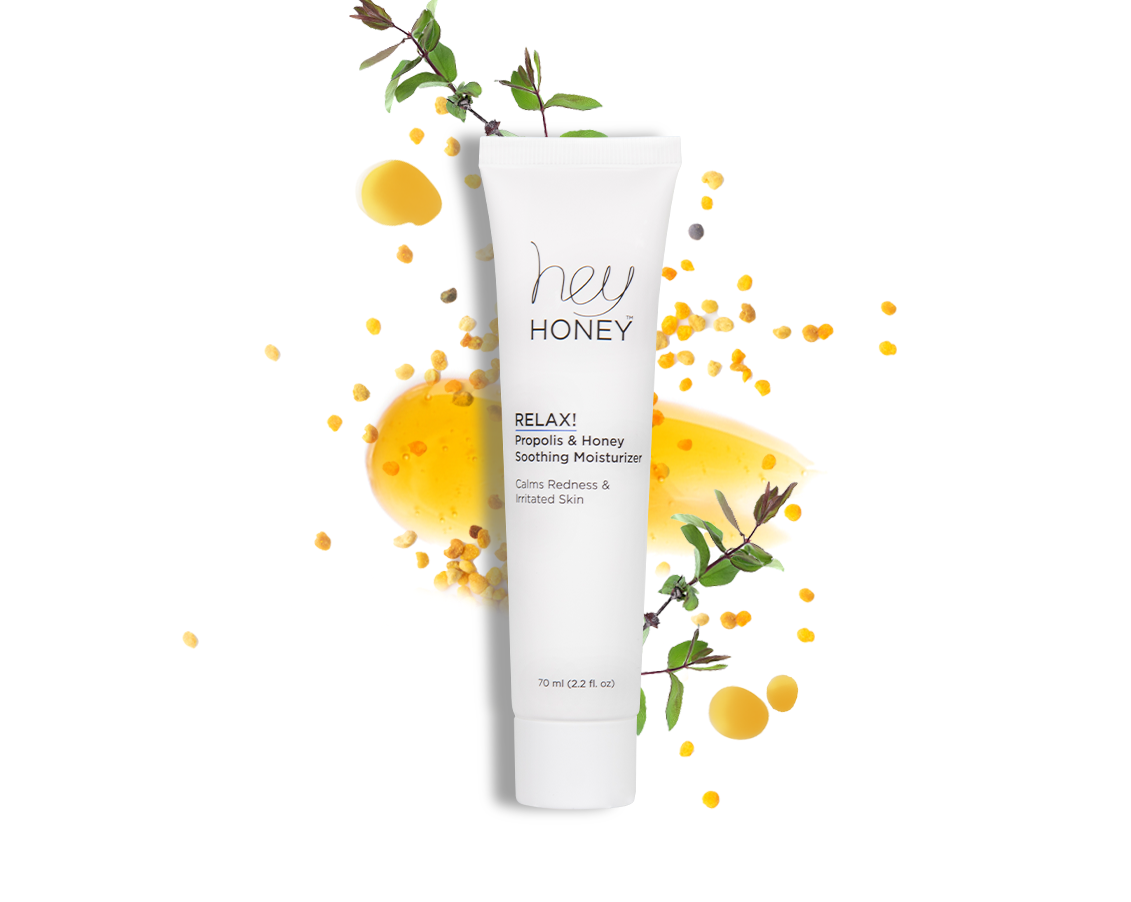 Instant Relief Propolis Drops
A multipurpose, concentrated Bee Propolis relief gel that is designed to calm and correct acne, inflammation, and scarring. Banish and heal blemishes... even scarring, bug bites and minor burns - as Bee Propolis works to accelerate the healing process. For All Skin Types, and especially Complex and Irritated Skin Types.